Written by Chuck Wanstrom
The City of High Point, NC, was previously pumping biosolids to an incinerator using hydraulically actuated piston pumps supplied by another manufacturer. These pumps were aging and the city couldn't reliably obtain spare parts to support their operation. Additionally, the wastewater treatment plant occasionally struggled with operations as it didn't have any buffering capacity for the dewatered biosolids ahead of the piston pumps. In an effort to solve the support issues with the existing equipment and stabilize operations, the city solicited bids from consulting engineering firms to update and improve their process.
The selected engineer began surveying biosolids handling systems available in the market and with input from their Client, settled on a push floor storage bin and piston pump arrangement as offered by Schwing Bioset. With over 30-years of experience in biosolids storage and conveyance, and numerous successful installations to its credit, Schwing Bioset was the logical choice to provide the design and equipment for this retrofit application.
A new push floor bunker with 60 yards of storage capacity was supplied to handle the centrifuge dewatered biosolids. Directly coupled to the bottom of the new push floor bunker are two Schwing Bioset model SD 350 screw feeders and KSP 17 piston pumps. The piston pumps have a dual-discharges that allows the biosolids flow to be split and fed into the incinerator at a total of four injection points for more efficient incinerator operations as well. If the incinerator goes down, biosolids can also discharge to a new truck loading facility.
To learn more about our pumps and push floor bins, visit our Products page, Contact Us, visit our Website, or find us on social media.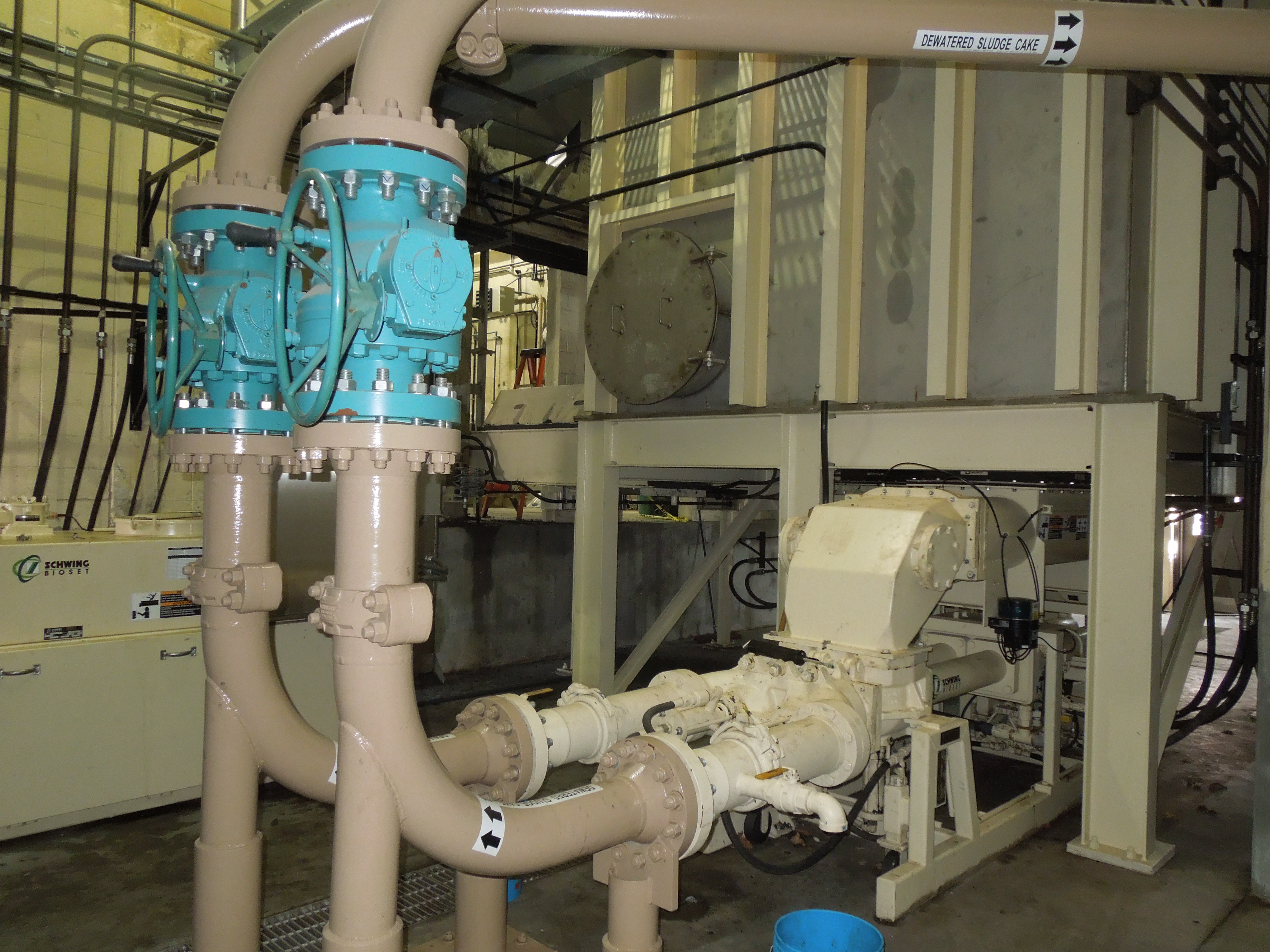 {{cta('62f45d87-56cc-4443-9f43-7a853094c599′)}}
{{cta('f7c6a470-4d17-4b43-bf9f-ee8763af0097')}}