Written by Dale Bone, December 9, 2015
Here's an update to the OCI Big Island Mine story that was posted in August of 2015.
In late October, the first Schwing Bioset KSP 220 piston pump was successfully commissioned at the OCI Big Island Mine.  The Schwing Bioset, Inc. (SBI) team was able to give OCI all of the information and control to their DCS system allowing them to monitor pressures, volumes, and all systems deemed critical by OCI.
Since they are pumping material nearly three miles through an eight inch pipe, SBI was able to set the soft shift at the optimal position for the required pressure and volume range.  According to the OCI Project Manager, OCI is now able to pump higher solids content, which allows the material to stack better in the mine stopes and reduce water usage.  The underground crew also commented that the pipe is very still and the dynamics are nearly nonexistent.
Once power was installed on the second pump, SBI returned to Big Island Mine and commissioned the second unit.  Minor enhancements were made on the programming of both PLC's after pump one had been running continuously for three weeks.  SBI installed test equipment to monitor housing pressure and determined there was virtually no pressure spike during shifting, which ensures maximum component life and no pipeline dynamics.
SBI also trained OCI employees on service and maintenance using one machine during down time.  The SBI equipment is working perfectly and a follow up visit in January will be conducted for onsite customer-specific Pump Service School.
To learn more about this project or product, contact us or visit our mining pumps page. For other information call 715.247.3433, visit our website, or follow us on social media.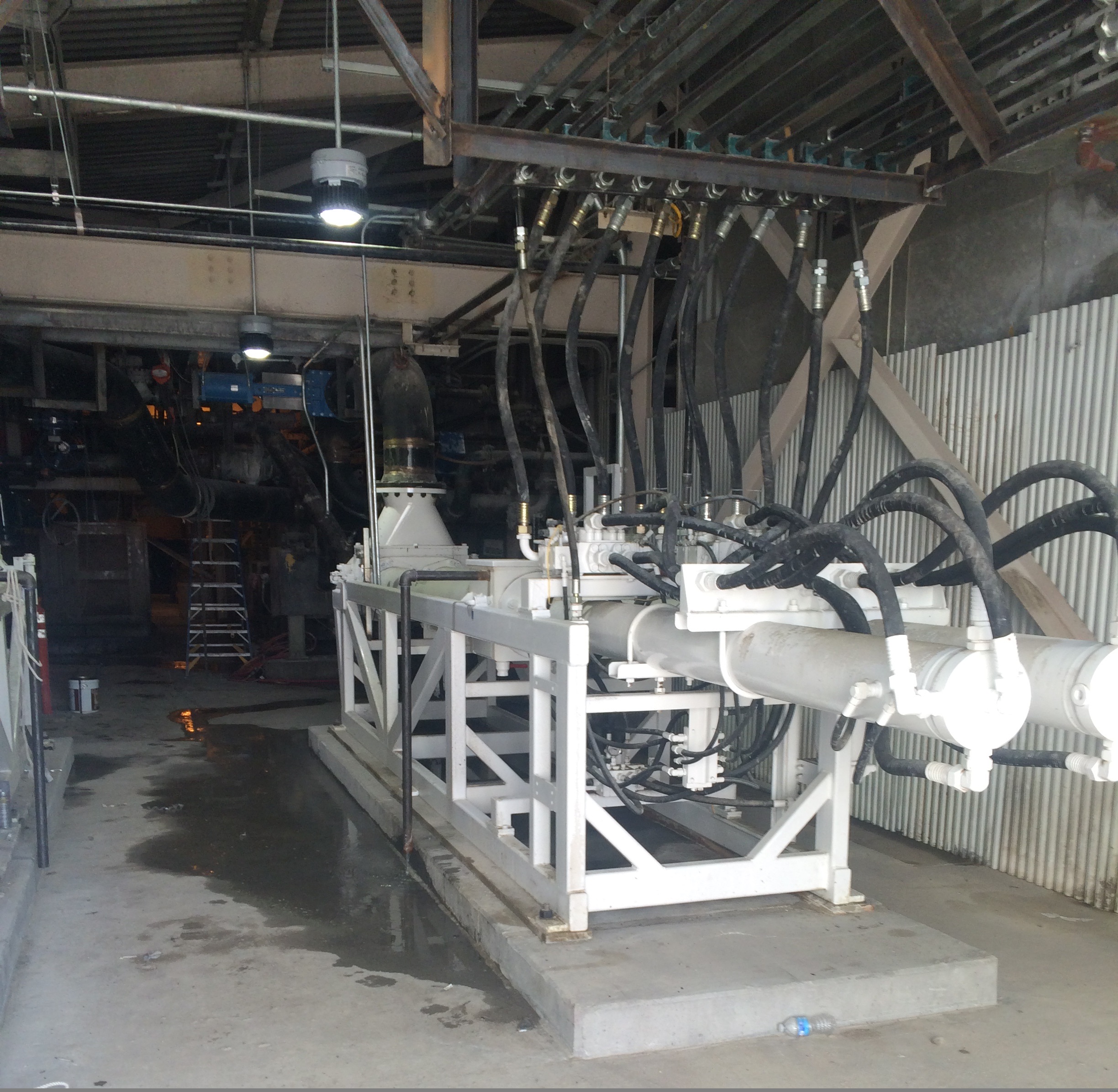 Leave a Comment