Written by Joshua DiValentino, November 14, 2016
The City of Puyallup, WA, wastewater treatment facility has implemented a series of strategic upgrades. Significant improvements were made to the Biosolids Facility. One major long term issue was not just biosolids cake storage capability, but also consistent truck loading. The 8 MGD facility does not have a large maintenance/operations staff, so they were searching for "set-it and forget it" type equipment.
The Puyallup facility considered several options to meet their needs, including traditional live bottom systems. The more traditional options did not offer ease of use for consistent repeated truck loading without additional operator support. The traditional route was also not found to be as layout-friendly and consisted of additional moving parts, which would also require more maintenance attention. These factors increased the strain not only on the design, but also on the long-term manpower required to run a future truck loading system.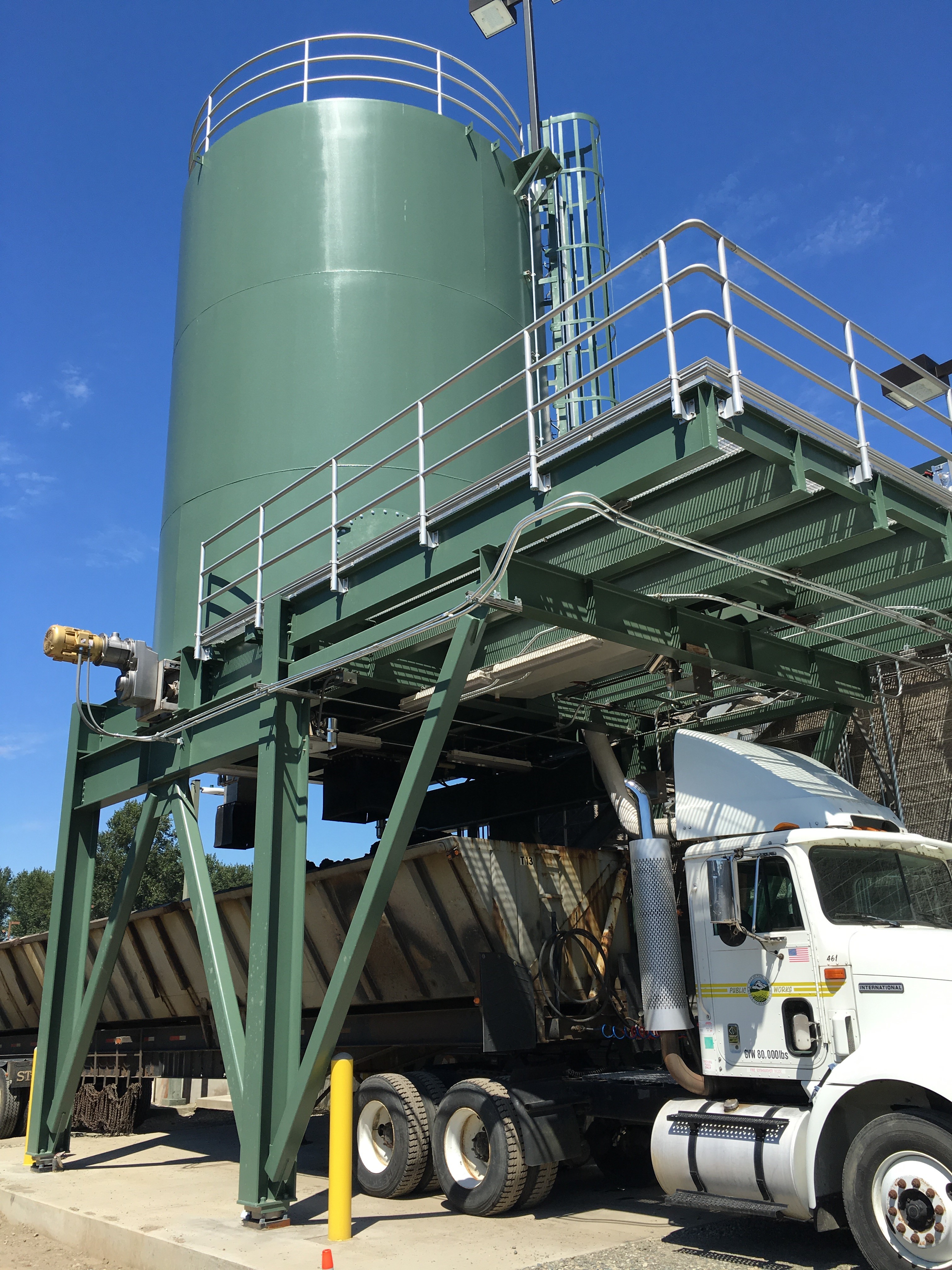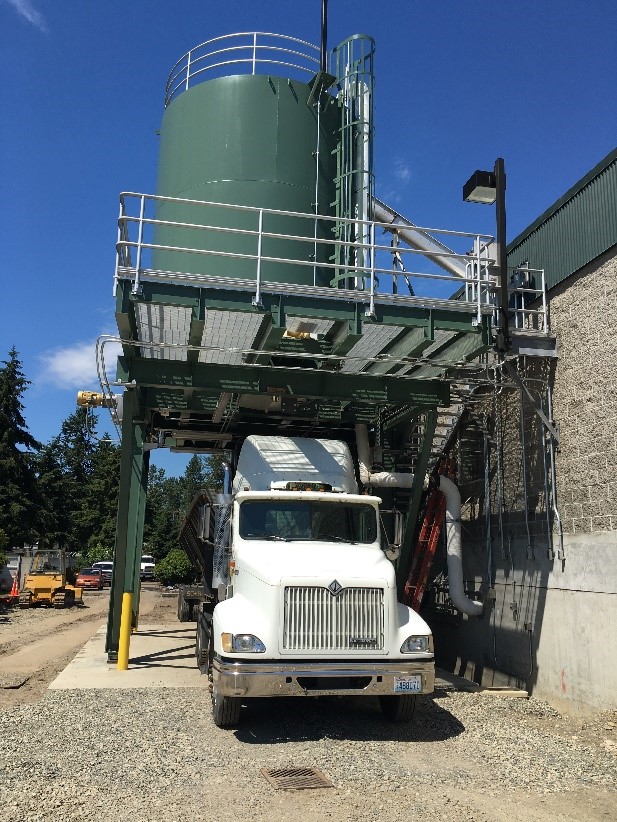 Selection of the Schwing Bioset sliding frame is attributed to its ability to overcome many of the concerns noted above. The system offers the desired storage capacity of 170 cubic yards, as well as the loading consistency needed. A truck driver is able pull into the loading bay initiating gates to open and fill the truck at multiple points. The system is also integrated to control the metering of Biosolids into each truck and uses load cells as part of the automated loading sequence, in order to avoid overfilling and putting overweight trucks on the highway.
The Sliding Frame offers this capacity from the lowest profile design and the system's vertical side walls maximize usable space. This profile allowed the system to be built immediately next to the solids build and still accept the conveyor feed system, which originates from a floor below.
This is all accomplished from a system with the fewest wear parts of any comparable system on the market. Only bi-annual inspection and tightening of rope packings and changing of drive system filters are required for regular maintenance. Schwing Bioset has proudly installed nearly 100 of these systems in North America, and Puyallup is the first in Washington State.
For more information on Sliding Frame capabilities, watch the Sliding Frame video on our website, contact a Schwing Bioset Regional Sales Manager, call 715.247.3433, or email marketing@schwingbioset.com.
{{cta('f7c6a470-4d17-4b43-bf9f-ee8763af0097′)}}
{{cta('62f45d87-56cc-4443-9f43-7a853094c599')}}