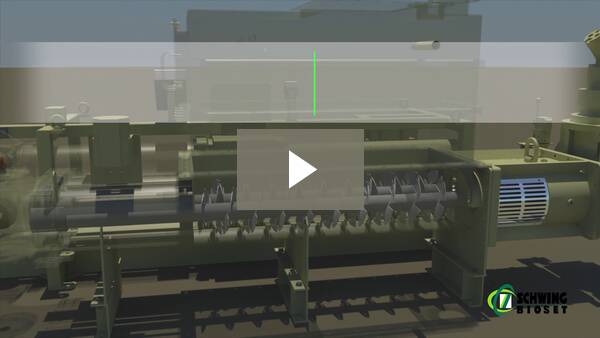 A recognized leader in sludge pump technology.
Schwing units pump dewatered biosolids from Belt Presses, Centrifuges, Plate & Frame Presses, and Rotary Presses with dry solids content up to 56%.
Volumetric capacities over 310 gpm

Operating pressures up to 1,885 psi

Proven history of reliability and ease of maintenance
Originally designed to pump concrete, these piston pumps adapt easily to the rigors of wastewater treatment plant service with many units having operated continuously for years with 99% availability.