Written by Surya Pidaparti
The Santa Ynez Band of Chumash Indians operates a hotel and casino in Chumash, California. The sewage from the facilities used to be treated by a conventional sequencing batch reactor (SBR) and sand filtration. As the hotel and its vicinity expanded, the existing SBR was not able to treat the increased flow, which was the major driving force for upgrading the facility. As the area is a high drought zone, a requirement of any permit for expanding the hotel would require water reuse.
Two options were selected to evaluate for the wastewater treatment expansion project – an expansion of the existing SBR alongside the existing and abandoning the SBR in favor of a Membrane Bioreactor (MBR) system. An extensive engineering evaluation showed that the MBR system had a total construction cost of $3.3 million versus a cost of $5.3 million for the SBR.
Econity MBR's were selected, as offered by Schwing Bioset, for not only their performance, but their flexibility in design. With a cartridge and cassette configuration, maintaining the membranes becomes a simple exercise. The MBR system was built using two containers to minimize disruptions to current plant operations and to fit in the limited site space available. The facility was commissioned in January of 2016.
With the improvements, there has been a significant increase in the facility's capacity all while showing that that the effluent quality, measured in turbidity (0.05 – 0.2 NTU) vastly exceeds California Title 22 requirements for reuse water (< 1NTU).
To learn more about Schwing Bioset's MBR systems, contact Surya at spidaparti@schwingbioset.com or visit our website here.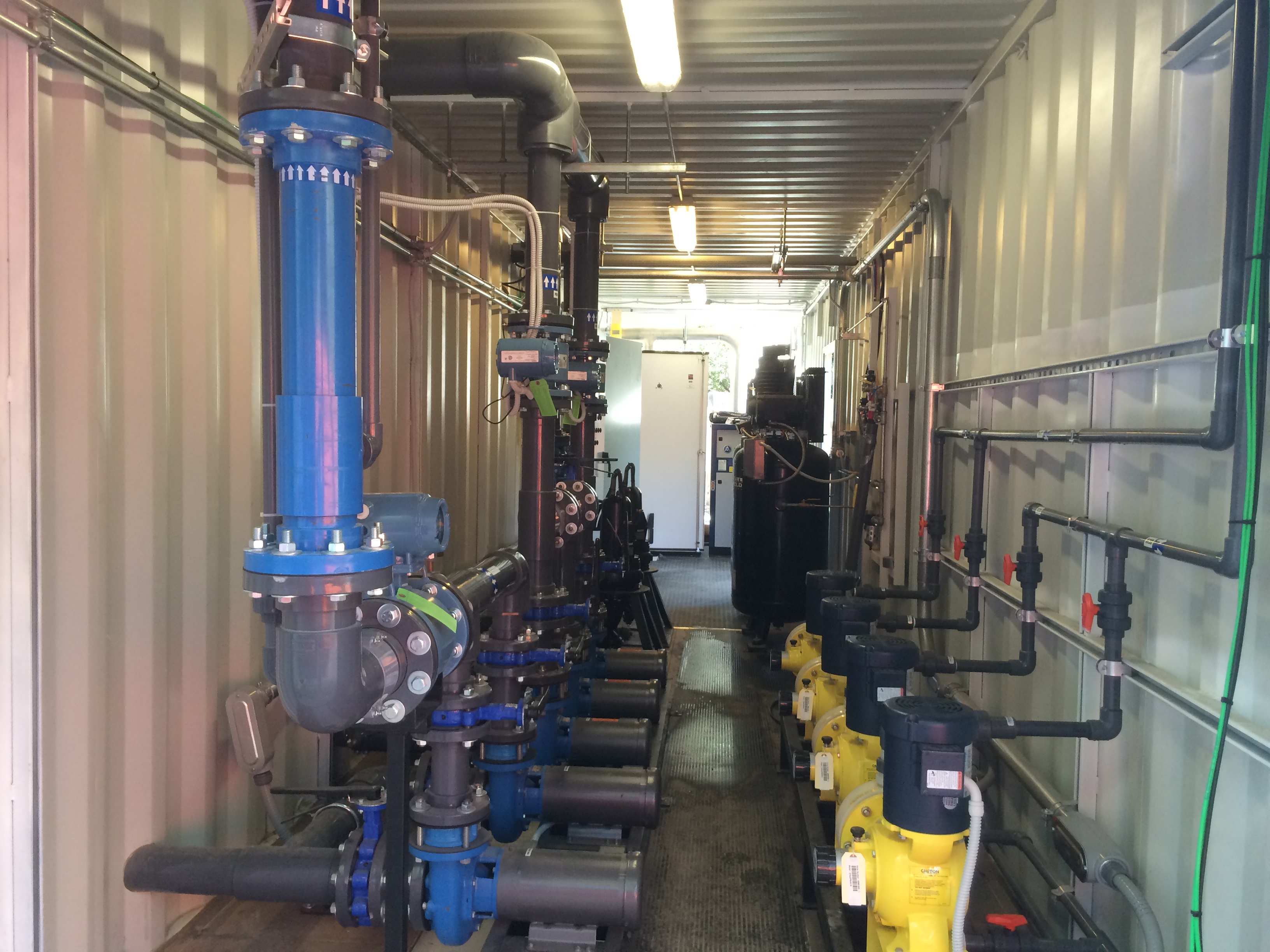 {{cta('f7c6a470-4d17-4b43-bf9f-ee8763af0097′)}}
{{cta('62f45d87-56cc-4443-9f43-7a853094c599')}}